Here at Inferno VFX, we love pushing pixels but we also love to
code. Inferno offers pre-built, stand-alone applications as well as
custom 2D and 3D tools to get your job as efficiently as possible.
Often a needed solution isn't bought off the shelf. We can design and code
your custom web applications with PHP, JQuery and MySQL databases. Does
your team work in Maya, Nuke or Houdini? We'll quickly code up a Python tool
for those too, all meeting your exact design specifications.

CritGo Feedback and Assessment.
CritGo is an online, database-driven education solution for recording notes, distributing
project feedback, assessing students, and instantly viewing custom trending data
with multiple charting options. With a simple and intuitive interface, it's easy to share
your student population data using our secure database system. Compile project notes and
grades from your entire faculty team instantly and email all your students in one click.
Click the pic for more details...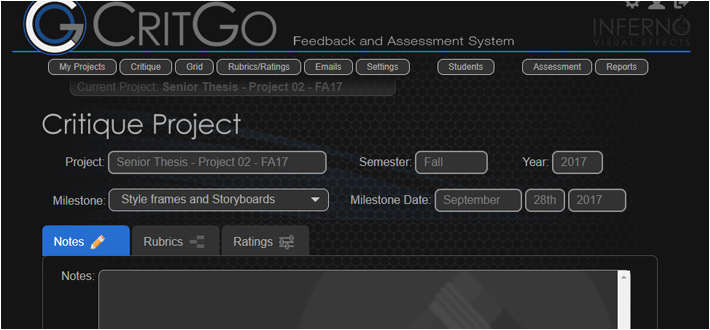 GreebleMaker for Maya
GreebleMaker is a tool for Autodesk Maya that does a great many things to speed
up your small detail modeling workflow. In a nutshell, you select a polygonal surface and
GreebleMaker randomly picks from a huge library of details, randomly sets a scale
and alignment (all customizable), and places it where it needs to go. There's even a
instant flood option to cover large areas quickly. Click the pic for more details...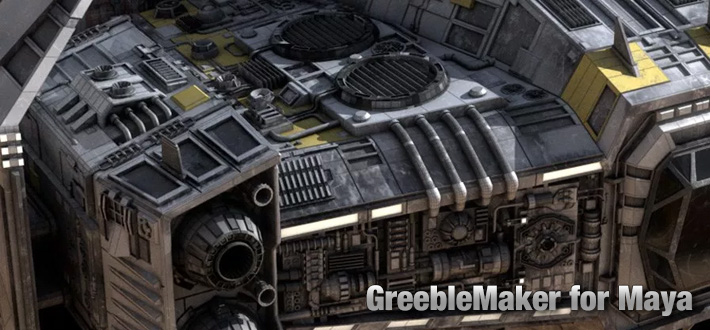 PanelMaker for Maya
Wouldn't it be nice to just click one button and have Maya create unlimited,
completely random procedural details with the utmost control over the final look
and scale, all on the very same model surface you are already working on?
Now you can - introducing PanelMaker for Maya. Click for more info...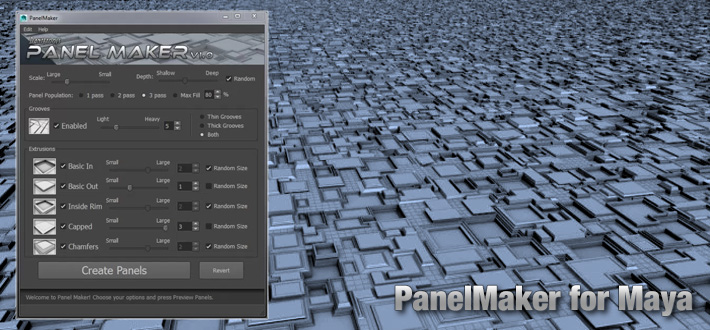 Object Exploder for Maya
Introducing an animated, revealing blueprint that shows the inner workings of your
detailed model and how it all fits together. ObjectExploder is a tool for Autodesk Maya
that quickly creates multi-element exploding animation that offers completely
customizable results. Great for breakdowns! Click for more info...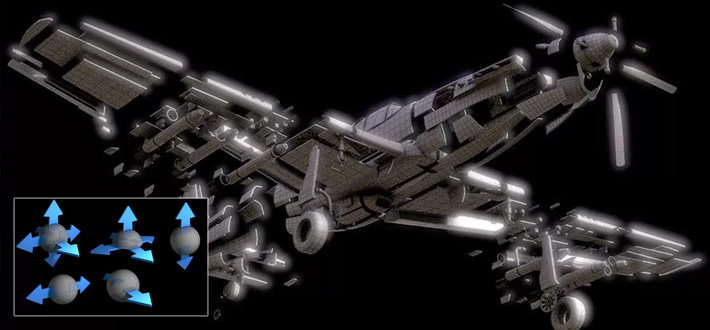 Copyright © 2022 Inferno Visual Effects, LLC except where noted. All Rights Reserved.
Film, television and special venue posters are copyright their respective owners.